Today is the day, KurtzPel just got published on Steam, it will be released during 2019 Q1.
Although there is no exact date yet, KurtzPel is set to release as an Early Access title in the first quarter of 2019 as an Early Access title.
The price is yet to be revealed, it will be available in form of a single purchase Early Access game. You will not have to buy the game again when it releases fully.
Early Access Questions and Answers
Q: Why Early Access?
A: After we revealed the initial game design concept, we received a ton of interest from players around the world. We have been developing the game throughout this last year, but we are still working on creating more content in PvP, PvE, Classes, and additional game systems. By releasing in Early Access, we hope to hear feedback from players and make further improvements as needed to further expand and polish the definitive, final version of Kurtzpel that our players are looking forward to playing.
Q: How long will the game be in Early Access?
A: We plan to release the full version within 2019. We will continue to develop the game based on our roadmap. Player feedback and the data Early Access will provide will be very helpful in empowering us to make the best game possible.
Q: What will be the difference between Early Access and Full release?
A: During Early Access, additional classes, new PvP and PvE content will be added; leading up to the full version release. We will also be working on bug fixes.
The planned, final version will contain the following:
– More Classes and related skills
– Heroic NPCs for players to engage with, their respective rewards and new PvE content
– A new multiplayer PvP mode
– New PvP Rank-based systems and related content
– Custom interactions with Heroic NPCs
– Better class balance and quality of life improvements (based on player feedback)
Q: What is the state of Early Access? What does it offer?
A: The current Early Access version contains the following content and features:
– 4 PvP modes
– 4 Character Classes that can be acquired and trained up
(These classes are currently balanced for competitive play)
– 8 Skill types for each class
– 3 PvE modes related to the respective Quest NPCs providers in a number of different level ranges
– Skills and Costumes distributed by NPCs for each Character Class
– A Character and Costume customization system and Equipment Dye System
– Community-Based Lobby Town (Eltheca)
Currently, we are focusing on improving the quality of PvE content and the way players interact with the Heroic NPCs. In addition, we believe that a wide selection of PvP content and game balance optimization are our highest priorities. We'll be actively following the steam forums and general player feedback. We look forward to any feedback our KurtzPel community provides as this will allow for the best game possible.
Q: Will the prices of Full release and Early Access differ?
A:  Yes, after Early Access, the prices will be adjusted based on analysis pertaining to qualitative and quantitative value of the featured content we'll be providing. However, we will make sure that all of our early supporters are rewarded. For those who have purchased the Early Access version of KurtzPel, those players will still be able to access their Early Access content in the Final Release Version without having to purchase that same content again.
Q: How are you planning to involve Community in development?
A:  We have been sharing the development progress of KurtzPel via Facebook, Twitter, and YouTube since the early stages of development.
When Early Access releases, the players will be able to meet other players in KurtzPel and they'll be able to provide feedback to us directly through the designated KurtzPel Steam Community Page. We will be actively and proactively involved in the Steam community and sharing our development progress on our social media channels as well. Since we value our players' perspectives and feedback, we, as a developer, have always monitored and respond to feedback. We will also consider implementing your ideas and suggestions in the game.
About KurtzPel(from the official steam store page)
KurtzPel is a 3rd Person, Anime-Inspired, Action Battle Game created by KOG, the developers of Grand Chase and Elsword Online.
You can enjoy various 2vs2 PvP Modes queued up by a smart, automated match-making system.
Or, you can embark upon a larger-than-life, raid style, quest driven battle system against big, bad boss monsters.
In KurtzPel, classic action game dynamics are enabled when players empower their characters with 2, separate jobs (Karma) that can be used interchangeably.
Main Content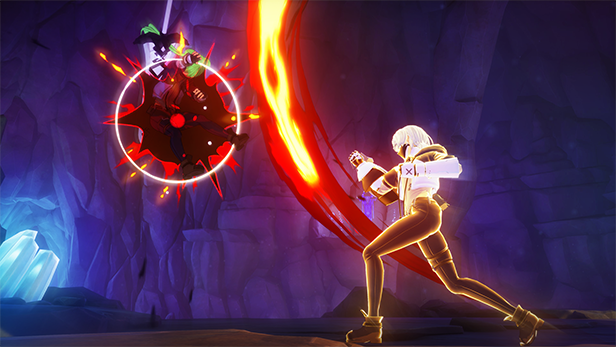 Promotion Mission(PVP)
Deathmatch (PVP) – Defeat your enemies and whoever scores more points will win.
Capture the Flag (PVP) – Acquire the Flag in the battlefield and whoever scored the most point at the end of the match will win.
Conquest (PVP) – Split to Red & Blue team and whoever has captures the zone when the match is over wins.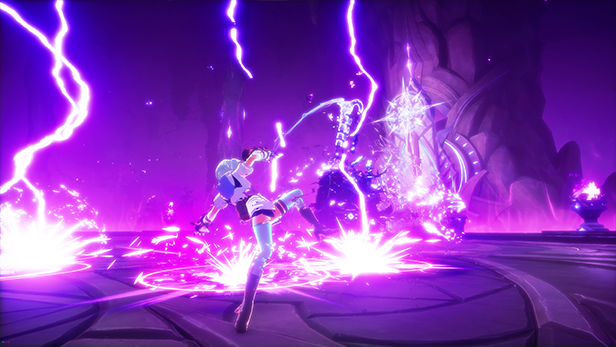 Epic/Repeat Mission (PVE)
Fight important enemies in the KurtzPel universe and discover the story of KurtzPel by interacting with Hero NPCs.
Also, has a low chance to drop special reward (Accessories and etc.) and has multiple difficulties and provides challenges in PVE fashion.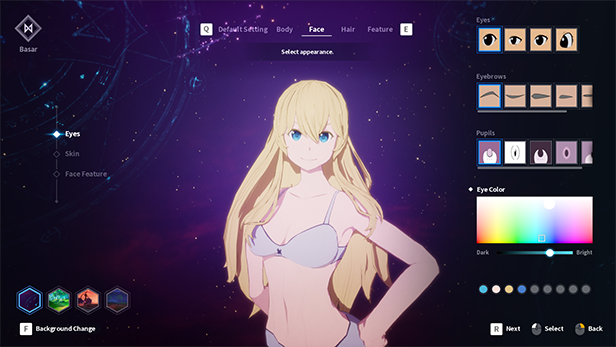 Character Customization System
Select your personality and provide appearance options depending on your selection to lessen the difficulty of selecting your character's appearance.
You can select body type, height, and other appearance feature to create your unique character.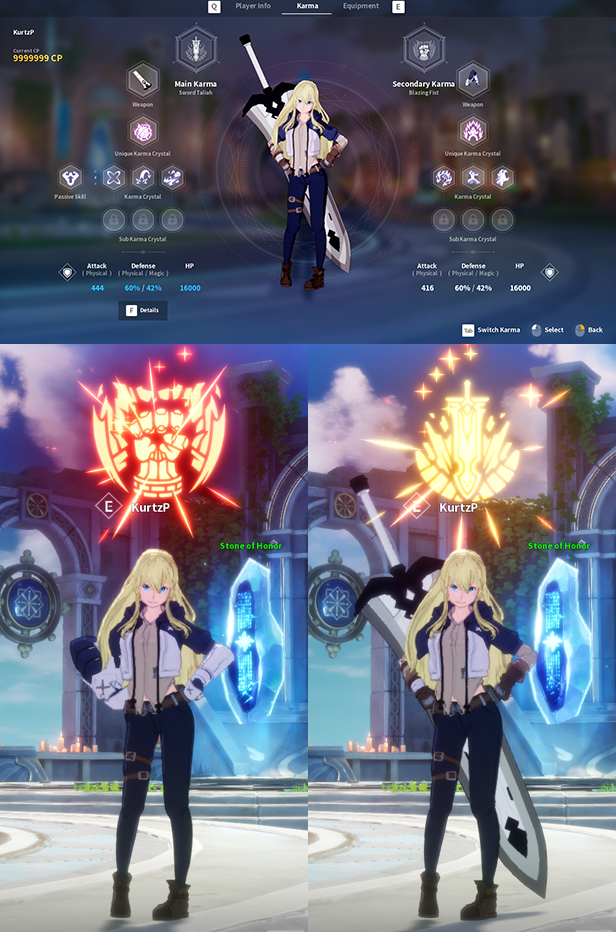 Karma (Weapon) Switching System
There are two roles, breaker and slayer. You can switch your karma at any time during the battle.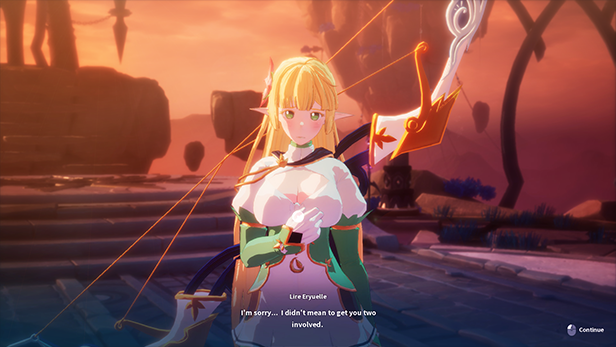 NPC Affinity System
You can increase the NPC affinity through dialogues or by collecting provided keywords and acquire various rewards (Karma, Karma Fragment, Weapon, Costume, Accessories and etc.).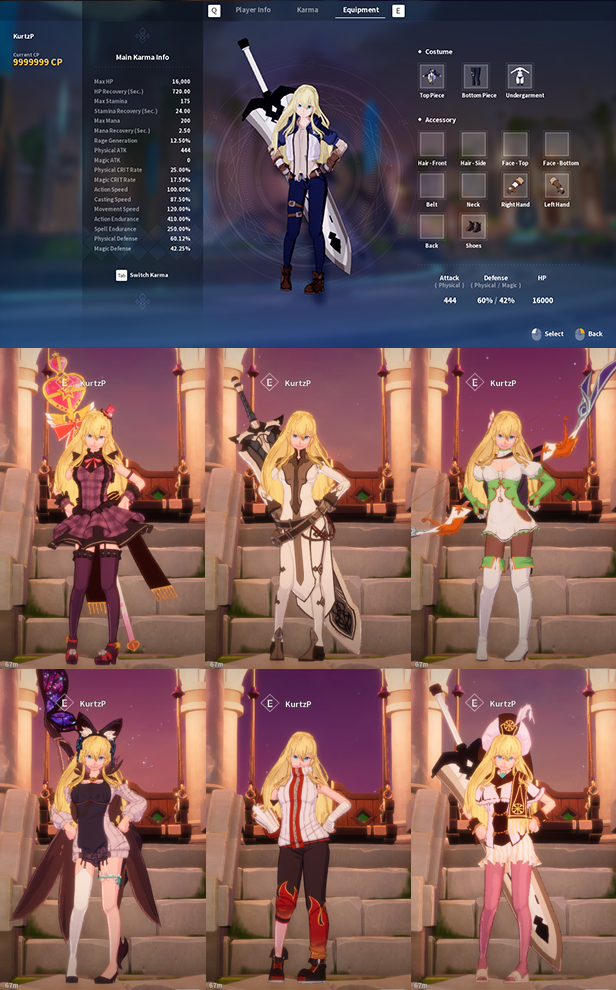 Costume System
Weapon, Costume (Top, Bottom, Innerwear), accessories (Shoes, Gloves, and 10 other slots), and dye system to customize the look of your characters even more.
System Requirements
| System Requirements | Minimum | Recommended |
| --- | --- | --- |
| Operating System | Windows 7, 8, 8.1, 10 (64-bit) | Windows 7, 8, 8.1, 10 (64-bit) |
| Processor(CPU) | Intel® Core™ i5 3470, 3.2 GHz or AMD FX™-6300 @ 3.5 GHz | Intel® Core™ i5 6500 3.2 GHz or AMD Ryzen™ 5 1500X |
| Memory(RAM) | 8GB | 8GB |
| Video card(GPU) | NVIDIA® GeForce® GTX 750 ti or AMD Radeon™ HD 7870 (VRAM 2GB) | NVIDIA® GeForce® GTX 1060 (VRAM 3GB) or AMD Radeon™ RX 570 (VRAM 4GB) |
| DirectX | 11 | 11 |
| Storage | 15GB | 15GB |
Add KurtzPel to your Wishlist now!
Also join the community on Discord and never miss out on news, build friendships and talk about the game with other passionate players.